Your Very Own IT Department – Without The Cost!
BoPag's Remote Helpdesk provides your business with a single point-of-contact for all of your IT-related issues. Our helpdesk is staffed by highly trained customer care specialists. This means the very first person you talk to will likely be able to resolve your issue.
BoPag Remote Helpdesk Features:
24×7 support, 365 days a year support for your entire team

A dedicated, toll-free, support phone number for instant IT needs
No time to call? Support is offered via email for NO extra charge!

Help is provided by industry experts who have numerous years of practice in their field

You pay fixed monthly rate, regardless of ticket volume. Always know what you're paying

Proactive repairs when bundled with our Managed Services. Get problems resolved before you're aware of them!

St. Louis, MO based technicians. No more struggling to understand the other end of the call!
Every supported computer in your environment is equipped with our custom remote support software. This enables us to provide you with the fastest support on any computer you own. You give us a call, and we'll be working on the issue right in front of your eyes in minutes.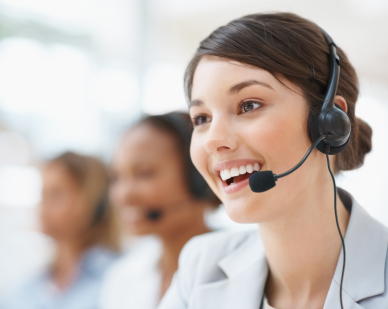 ---
Our All-Star support team consists of experts who are well versed in every aspect of an IT environment.
Including…
Active Directory
E-Mail
PC technology
Server Technology
Computer Backups and Disaster Recovery
Server Backups and Recovery
Security and Networking
Anything Else a Local IT Department Would Normally Handle!
When Remote Support Just Isn't Enough
When you have troubles that can't be resolved remotely, we'll send out your very own expert to straighten things up for you. We're always just a phone call or email away!
Learn More
My name is Kathy Lucks. I am the Financial Director of Smart Logistics Airgroup STL. We are a small but multifaceted company providing trucking services, as well as logistics brokering. Our income is produced solely via e-commerce; making our computers, email, and internet service our life blood. It is imperative to our company that all of our computers be in top notch condition, running swiftly and consistently without issue.

Choosing a competent and proactive computer service company is detrimental to our future and I feel that hiring BoPag Computer Services for all of our IT needs is one of the best decisions that I have ever made.

We have had the opportunity to enjoy the monthly monitoring of all of our computers. When we do have an issue, we simply request repair. Their service has always answered within minutes of our request; repairing the issue remotely. We have never had any issue that they could not fix. They even assist our corporate Airgroup IT team of representatives when they are stumped.

We have recently purchased new computers for almost all office employee's and BoPag has installed each and every one. They stay until the job is complete. Sometimes into the early morning hours. Their dedication, pride in their work, and quality of services is simply unprecedented. I would recommend BoPag to anyone seeking IT services. You will be glad you did.
Financial Director
Smart Logistics Airgroup
St. Louis